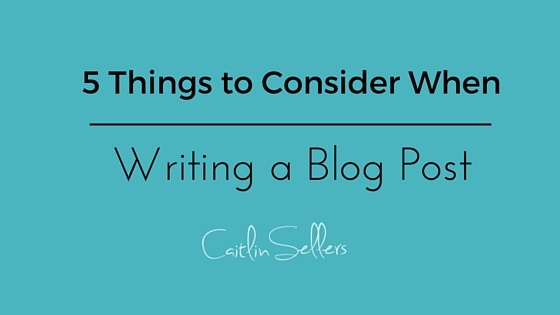 Social media and SEO seem to be the big topics of conversation these days with clients. The most surprising part about this focus is how many people don't also consider the purpose of their website and the value that website can bring. The majority of what I hear is that people want tactics to drive more traffic to their website, but that website isn't ready for the traffic they desire.
problems people face with their website:
Mediocre content

Sparse content without focus, value, take-aways, clear audience, visuals, etc

Thin content

Under 500 words...but best practices prove 1000+ words in blogs are best

Absence of SEO best practices including but not limited to:

Keyword focus
Sub-headers with keyword focus
On-site optimization (so Google can actually appreciate the value of the content being written and visuals being shown)

Missing opportunities to convert traffic

A contact form and generic recent news and updates form is not enough

Missing opportunities to nurture the traffic

Let your leads bake! If you call before your leads are ready to buy you may lose the opportunity. You wouldn't take cookies out of the oven too early would you?
The point in listing all of these problems is because once you understand the problems, you begin to determine the best kind of content to write. Know where you are. Where you want to go. How you are going to get there.
This post will lay out 5 things to consider when writing blog posts that will enrich your website. Enjoy!
FIRST: ARE YOU USING KEYWORDS THAT PEOPLE ACTUALLY SEARCH FOR?
Regardless of what channel you are using to write content, using keywords people identify with is critical. Instead of assuming, check the data.
You don't have to be a tech wiz to do keyword research before you begin to write. Consider this as a step in the process of brainstorming.
3 Ways to quickly do keyword research:
Make a list of topics you want to discuss in your post and put them into main categories. Think of different variations of the words or phrases you are considering. Then, brainstorm various titles using these words or phrases.
Go to Google! Start typing your titles in to see what begins to populate. Look for search related terms. Research to see what similar titles are coming up in search results and who wrote them.
Use a tool like Google Adwords Keyword Planner and Google Trends (FREE!) to narrow down the terms you want to focus on. Items to look for include: search volume, difficulty, rank, competition, and cost per click (CPC).
PRO TIP: Focus on Low competition, high search volume long-tail keywords.
EX: the difference between "things to do" and "things to do in Charlotte, NC with friends."

SECOND: IS IT INFORMATIONAL AND RELEVANT TO YOUR TARGET AUDIENCE?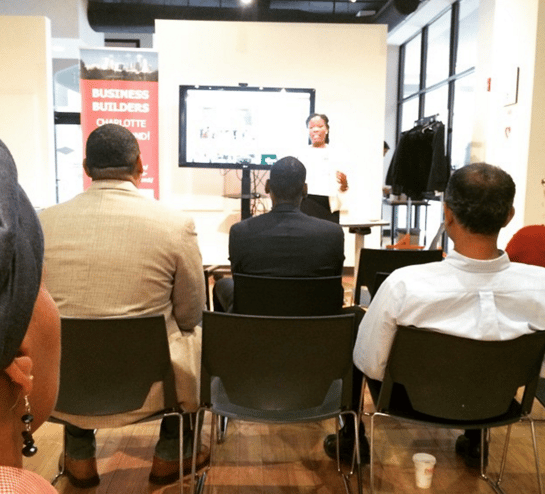 Photo taken at Business Builders Charlotte event in Packard Place
Ask yourself the following questions about the content you are writing:
Do you know who you are writing for?
Do you know what they care about?
Do you know what other people are creating for those people?
Are you teaching them something?
Are you helping them problem solve?
Marcus sheridan often refers to "the big 5". If 50% of your writing covers these topics, you are doing it right.
The Big 5 are the subjects that move the needle when people are ready to make a decision in the buying/donating/working with process:
Cost/Pricing
Problems/Issues
Vs/Comparisons
Reviews
Best Of
These subjects are topics that help move people through their buyer's journey.
THIRD: IS IT VISUALLY APPEALING ENOUGH FOR PEOPLE TO WANT TO KEEP READING?
People always respond positively to visuals. Recommended visuals to include with content marketing are:
Infographics
Video marketing
GIFs
Presentations
Screenshots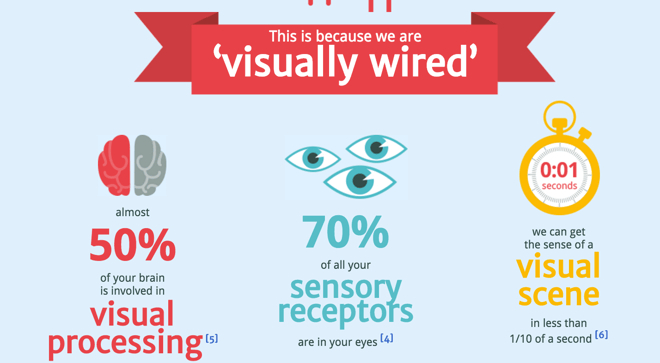 IN OTHER WORDS.....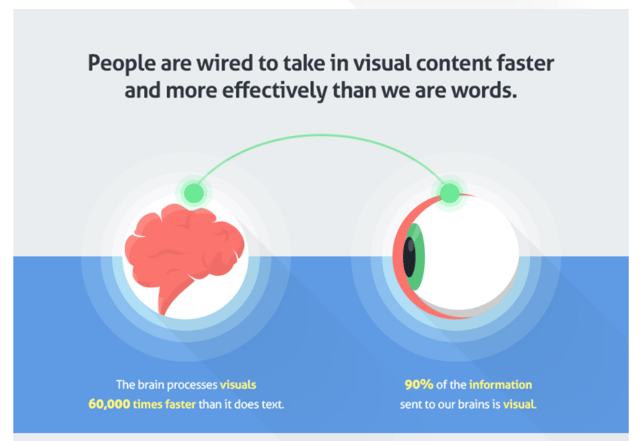 For more of this infographic from quicksprout
and the ultimate guide to creating visually appealing content, click here!
FOURTH: ARE THERE KEY TAKE-AWAYS/ACTION ITEMS?
Some people read content for sheer entertainment. Most people searching on the Internet are looking for something. If you are clear in your title that your audience is going to get what they need. The click-through-rate will be significantly higher because the reader has been assured this content will solve their problems.
The Sales Lion, a marketing agency, does a spectacular job at creating clear, actionable content in various forms throughout their site. This content comes in different forms such as:
On social media
In email marketing
During podcasts
In workshops
And wherever they can present it!
This company is certainly a role model for good digital marketing.


An example of one of their great blog posts is "3 Secrets To Giving World Class Workshops To Convince, Persuade, and Inspire The Room." The keyword in this title is "giving world class workshops". There is no question that the reader will have 3 real pieces of knowledge to take action from this article.
FIFTH: IS YOUR BLOG POST OPTIMIZED FOR PEOPLE AND SEARCH ENGINES?
An optimized blog post means:
Doing keyword research and using that information to determine key phrase.
Using that key phrase in title, title tags, meta descriptions, and sprinkled throughout body content.
Finding images related to key phrases and using those key phrases in descriptions for images.
There are many SEO factors, and the needs of SEO depend on the contruction of the site.
Neil Patel couldn't say it any better:
"Your content needs to accomplish two goals: first, appeal to the end user (customers, clients, prospects, readers, etc.) and second, solve a particular problem."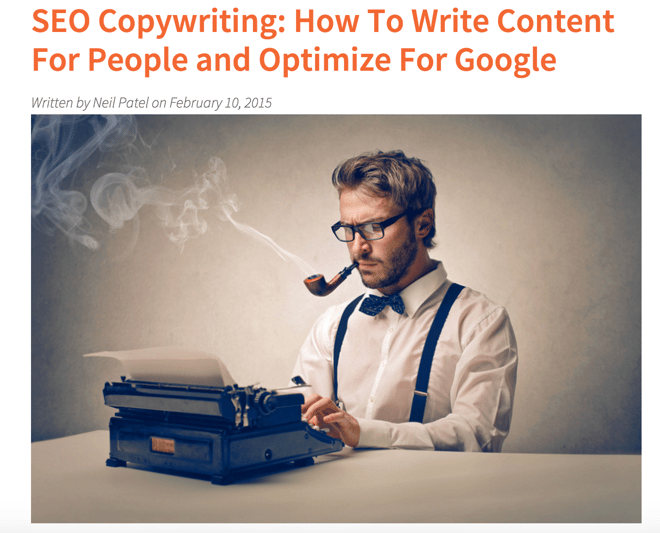 If you're still with us at the end of all this, here are 5 things you can take away from this discussion:
Use effective keywords. Do keyword research and use that research to create long-tail keywords that will attract your audience.
Consider the audience. Remember that getting someone's attention is valuable, so give your audience informative information relative to their needs.
Stay snazzy! The easier you make it for people to digest information the more of it they will consume.
Give 'em something good. Most people on the Internet are looking for help. Present your information so that people can have a clear take-away and actionable steps to follow.
Optimize it! Using SEO best practices, make sure that both humans and bots can navigate your content seamlessly to gain the maximum value out of the information.