Who are you? What space do you occupy? What do you stand for?
If you're drawing a blank to any of these questions, you may need some help identifying your brand. Before you can establish a successful online presence for yourself and your business, you need to know how to define and grow your brand.
What does it take to grow your brand?
A mixture of inbound sales and marketing, personal branding, and community building strategies that will help to bring in the right audience and attention that your brand deserves. Hosted by Tech Talent South and instructed by me Caitlin Sellers, the Grow Your Brand Workshop will take you through all of the necessary components to understand where, why, and how to grow your online presence and identity.
The first Grow Your Brand Workshop was tested in Atlanta in the fall of 2015 and Charlotte in the spring of 2016, this year we're starting in Charlotte, Raleigh, Asheville, and Atlanta. Don't see your city? No problem. I'm offering a virtual Digital Therapy package including 8 sessions, a workbook, and 1-1 consulting.
In the workshop, you will learn more about topics such as:
SEO

Inbound sales

Inbound marketing

Website content and conversion rate optimization

Paid advertising

Reputation management

Analytics

Tools, tips, and tricks
I will give you a great understanding and foundation to be on your way to success for branding yourself or business and taking the action steps to do so.When the workshop is over, not only will you leave with an understanding of the moving parts of successful online branding, but also a workbook filled with interactive activities that you can continue to apply long after the workshop's ending.
These activities will teach you how to define your niche, figure out where you currently stand while creating an ideal market position, and develop the ideal buyer personas for your business. You will also learn how to set SMART personal and business goals, and create a vision plan while learning about the merits and details of inbound sales and marketing by defining life cycle stages, doing SEO keyword research, planning blogs, and creating an inbound marketing game plan.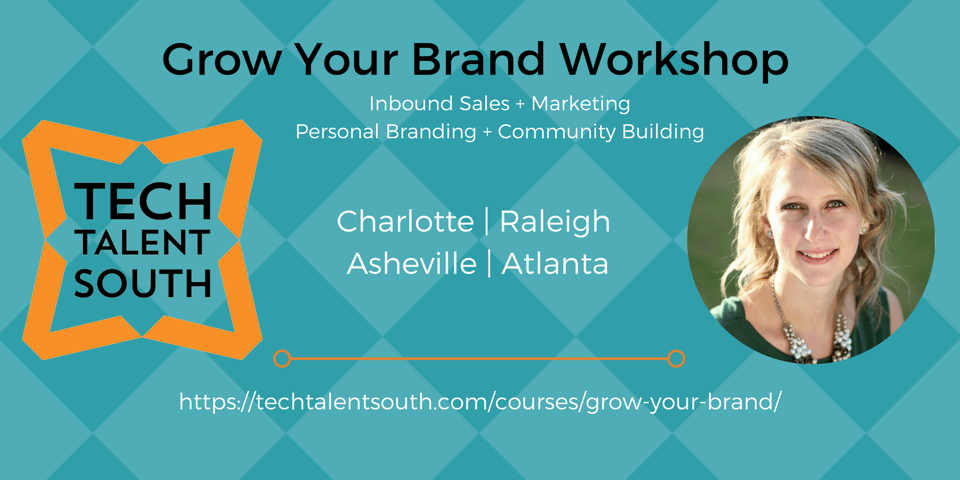 If you're looking to grow your brand and learn the tools necessary to become successful in doing so, come join us!