A few weeks ago I found myself helping a friend off of Sharon Amity jump her car after she had brunch with her boyfriend. My early morning lunch turned into an afternoon brunch. Boy, I can tell you it was worth the wait!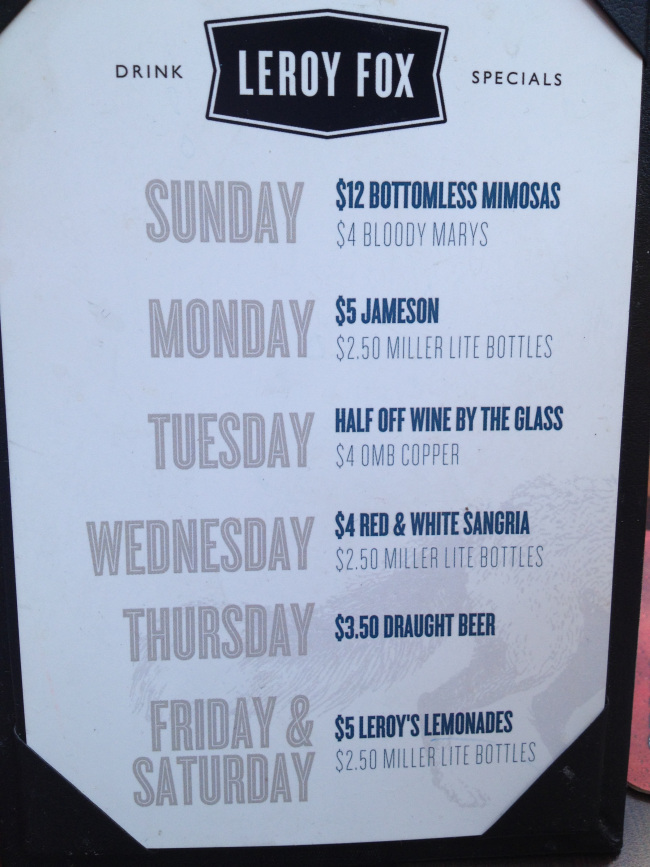 "Leroy Fox is the historic Cotswold neighborhood's favorite place to enjoy golden fried chicken in an inviting Southern atmosphere. Mixing old Southern values with a fresh contemporary vibe, Leroy Fox Kitchen & Cocktails marries the perfect combination of service and flavor. Whether you desire an intimate lunch with an old friend or catching the game with the guys, Leroy's will create your perfect experience. While dining on the breezy patio or in the Fox Den, you'll find the surroundings you crave through the contemporary local art lining the walls and the familiar smile of your server."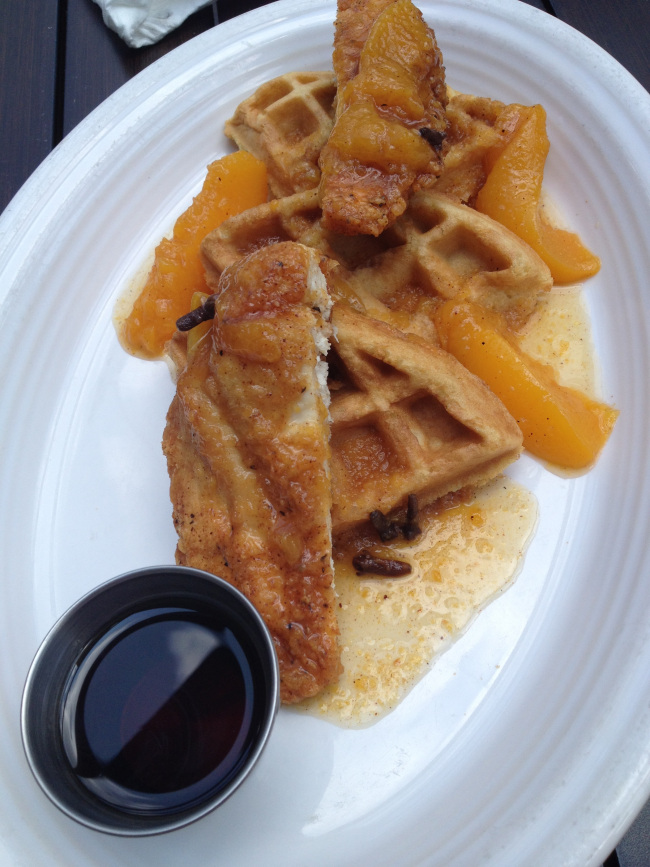 Now to the good stuff... As you can see the chicken and waffles look amazing but they taste even better. Leroy Fox is known for their fried chicken. All of Leroy's chickens are fresh, all natural, hormone free and blessed. The secret to why it is so good? They soak the chicken in their special blend overnight and fry it golden brown before serving. MMM MMM GOOD!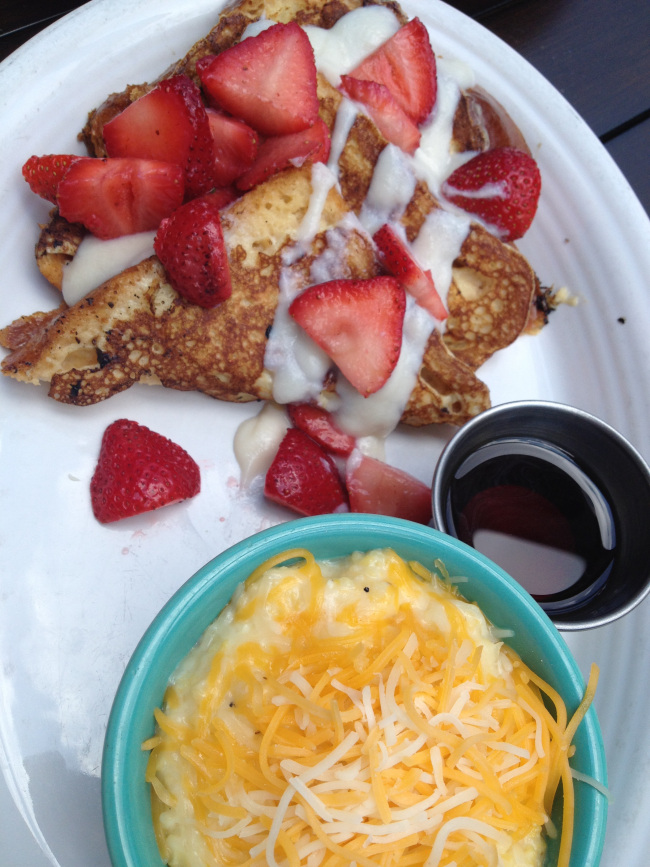 The service was fantastic. The Sunday drink special of bottomless mimosas were a perfect compliment to the ambiance and the cannoli cream french toast had a superb presentation (tasty too!).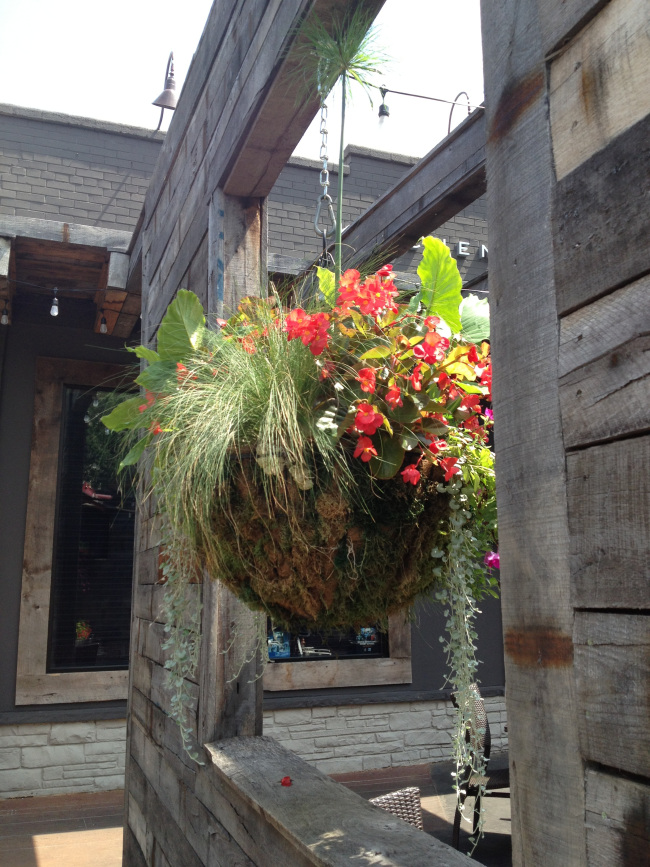 I can't wait to try the rest of their menu and even their live music on Friday nights.
Next time you're considering a place to eat in the South Park area, head on over to Leroy Fox!