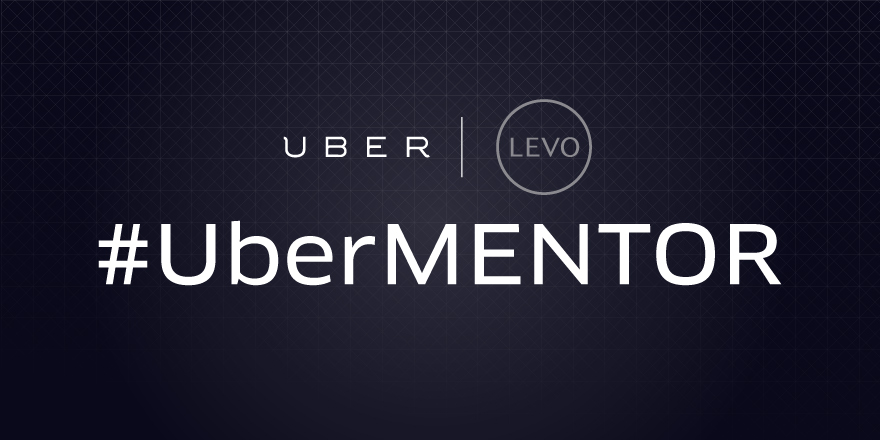 Local Levo Charlotte and Uber teamed up with influential women in the community to offer Charlotte's first ever #UberMentor campaign. On March 26th, 2015 we were able to provide an on-demand experience for professionals seeking mentor opportunities.
We successfully completed 13 mentoring trips with 6 mentors on board dolling out incredible career and business advice. There were more folks requested rides in the 11-2 time period than could be serviced and social media was raging! [Check out the hashtag #UberMentor on Instagram and Twitter] This means, we will be bringing it back to Charlotte in the fall as well as looking to expand in other Levo-Uber cities. Stay tuned for more!
Quotes from the #UberMentor riders and mentors:
"What if you could take one of your goals and make a step towards it in the next three years?

What would yo do first?" -- Mentor Colleen Cassel | Ride with Gabrielle

"The soft skills for you will be story-telling. You have a great story to tell, but I can't see that in your resume. Tell me what you did, how you led, and accomplishments in your professional story. I want to see success and progression. " -- Mentor Jenifer Daniels reviewing Brittany's resume
"I want to get more connected in my job with the people that I work with. I don't have any interactions outside of my immediate group, and need some advice on how to best go about building relationships and talking with my manager about how to make this apart of my personal development." -- Abby |Ride with mentor Geri Jackson)
"Set up regular times to talk about opportunities with your manager to get better connected into the work of your company. If you're part of a larger company with multiple office locations, virtual coffee meetings provide opportunities to discover how your every day work ties in to the work everyone else is doing." --Mentor Geri Jackson discussing personal development with Abby
Learn more about how #UberMentor works on the Uber website.
Read more about the first ever #UberMentor event on The Charlotte Observer and CharlotteFive.
Mentors Colleen Cassel and Shay Prosser pose with the Charlotte Uber Team