Happy Monday Folks!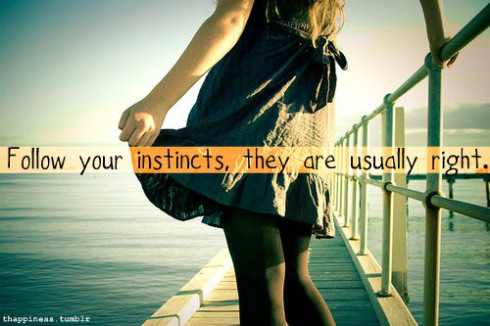 I'm so thrilled to be starting many new chapters in my life. A little less than 2 months ago I started several different opportunities trying to find my way in this crazy world.
Since I graduated college last December, I've been doing whatever work I can do to apply my college degree (double major in organizational communication & criminal justice with a focus in culture). Surely I was bound to find the perfect foot in the door to an amazing opportunity- dream job- with the ideal salary and benefits- with amazing co-workers and bosses....NOT in the restaurant business. Don't get me wrong, the restaurant is a great way to make money fast but it is definitely not the way to start building my career unless I want to be a restaurant manager- which I don't.
I went from nannying to selling door to door for cable, internet, and phone in residential neighborhoods 100% commission (p.s. not safe, especially as a single female until 8 at night), then I tried to take up time and make some money while I searched for a safer avenue so I worked for a catering company as well as interned for a little while during the primaries making phone calls for a potential state candidate.
THEN, I finally thought that I'd found a "real" job, one with benefits & a salary. I worked in IT Staffing & Recruiting. Although it wasn't my dream job, it was something stable. I learned a lot, including how the job market works from a recruiters perspective, fixing up resumes, cold calling, & relationship building. However, there was no creative outlet for me, I rarely got the face to face interaction that I truly feel, develops solid relationships, and the mundane tasks of creating search strings just wasn't my cup of tea (more power to those who succeed in this field, it is truly a niche!).
Following my recruiting position, I ended up doing some personal assistant work for a woman who was supposedly buying an existing business that fell through after a month because she could no longer pay me (note to self- don't put all of your eggs in one basket, keep your eyes peeled for new opportunities). SO, if we are keeping count people I have worked 6 jobs since graduating college up to September 2012.
Hello real world of a recent college graduate (some of my lucky lucky friends landed in wonderful, fulfilling positions post grad- mostly via internships & personal connections).
At this point I was discouraged, embarrassed, angry, and ultimately frustrated. What could I do to have some kind of control over my own career in the mean time? Sell jewelry, duh. I started the process of being a Lia Sophia Advisor. It is very similar to the Avon, Mary Kay, Premiere Jewelry, Amway if you will, kind of gig. Ultimately, I have control over my time, the people I work with, & how much effort I put into it...Also, I make a little bit of supplemental income & gain free jewelry that I love! P.S. If you want to host a party, I would absolutely SQUEAL with excitement. I've got some goals to meet in the next few months, so your support is crucial! If you know anyone getting married, loving jewelry, or just wanting to have a glass of wine (or 2) with her girlfriends, HOLLER AT ME!
Although this is a great source of extra dough, I couldn't become content with just that. I put some feelers out, updated my LinkedIn, and filled my daily schedule with things that were productive. Sitting around on my butt hoping something would come along just isn't realistic OR an option.
I ended up volunteering for Charlotte Seen who puts on Passport for Fashion and Charlotte Fashion Week every year. I also started doing some freelance work for a company known as KD Marketing. I found this marketing firm through the local ZTA Alumnae Chapter where I met one of my dearest friends now, Stephanie. Her parents own KD and wanted some extra help with a project out of Chatham County. Needless to say for the next month I was in and out of the Raleigh-Durham area working on solely commission. This job was different from any other job I'd worked for. I believed in the product, the company, and the advancement of my career. By proving my work ethic and my commitment, KD Marketing decided that I would be an asset to their company and wanted me to start working with them on a regular basis. HARD WORK DOES PAY OFF...
I finally feel like I am finding my niche and where I belong. I see a great future with KD Marketing and I know how much I am capable of bringing to the table. I am helping expand this Shelby business into the Charlotte-Gastonia market.
We primarily focus on building websites, but also help build companies "top of mind awareness" for the current market- branding, logos, newsletters, ad placements, and overall marketing plans.
I am thankful for the co-workers, family, and friends who helped get through to where I am today. I followed my instincts and cherished the support and let go of the negativity, because at the end of the day it is my life- I've got to do what makes me happy.
"You have to follow your instinct in career- people won't always agree with you."