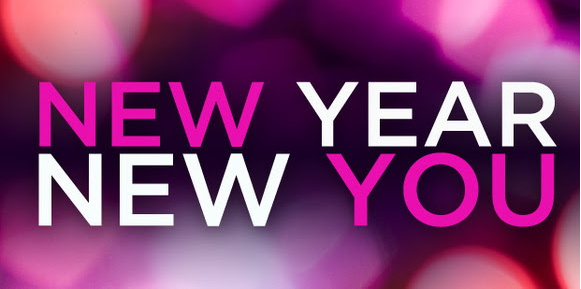 January is typically a time when people set goals. For me, it's an opportunity to take an unbiased look at how I made the best of 2014. This year it was almost too easy to check up on myself. That's because I blogged about it and asked you guys to keep me honest. In August, I gave myself specific tasks, Half Year Resolutions.
In the post I challenged myself to focus on different areas of my life: my career, my physical health, my spiritual balance and my community involvement. It was exciting and a little scary, but if you're trying to really kick yourself into gear I highly suggest being loud and proud about it.
So, that brings us to part two of these Half Year Resolutions. Am I ready for this report card? Ready as I'm ever gonna be. Let's go!

Intellectual
My first goal was to get my website launched and whip my inbox into shape. (Look out, shameless self promotion ahead!) Well if you haven't checked out www.caitesellers.com I would love for you to take a look! As for my email inbox, I'm working on it with help from organizer, and life simplifier, Carson Tate.
Looking ahead - I hope to start utilizing mailchimp to get my blog posts out there outside of social media.
Grade: B+
Physical
Me and FitBit have been busy! Back in August I set a monthly goal of 70K steps. I also promised to be active at least 3 days a week. 10k steps a day actually works out pretty well. There have been weeks where I failed to meet my every other day exercise. Setting a goal helped to keep my physical health top of mind, even if it wasn't something I was able to physically get to.
Looking ahead - I hope to re-establish my weekly goal. I did so so good until December happened. Getting back into my routine is happening now.
Grade: B -
Spiritual
Finding time to take deep breaths and stretch your legs is a great way to relieve stress and shake off some of those anxious jitters we all feel throughout the day. I promised to schedule 15 minutes of daily yoga or meditation. In everyday life, sometimes the meditation happens on a walk to grab lunch or in the car with some relaxing music. Grappling with this resolution helped me understand it's more about clearing your mind than clearing your schedule.

Looking ahead - I hope to get back into a regular Yoga routine. This activity could be less sporadic, but I am happy with myself for taking time to reflect by giving myself daily quiet time on airplane mode.

Grade: A
Financial
This is the one nobody likes to talk about. Money. In August I took a good hard look at my spending. I challenged myself to eat out less, use coupons and make college loans and credit card debt a top priority. I'm really proud of myself for planning more meals and being money conscious.
Looking ahead - I hope to continue to focus on strategy and scheduling weekly time to review my spending habits and account balance for the week ahead. I also challenge myself to consider my budget when deciding whether to eat out or eat in. I discovered sometimes eating out can actually be cheaper than eating in.
Grade: B
Community
Volunteering is something that is close to my heart. For my half-year-resolutions I promised myself to make more of a commitment to spending time and money outside of myself. This year I had the pleasure of working with Local Levo Charlotte, Charlotte American Marketing Association (CAMA) and Pecha Kucha.
Looking ahead - I hope to make strides in my new board position with the Plaza Midwood Merchants Association. To continue to propel Local Levo Charlotte through local events, online engagement, and new member profiles. I'm also excited to continue volunteering with organizations like CAMA, local Charlotte Meet-ups like Business Builders and Beyond, and cultural art events such as Pecha Kucha.
Grade: A+
Social
Outside of all these self-improvement challenges, I also needed to take time out for myself. Just me. My big accomplishment this year were my vacations that allowed me to to recharge and unwind. A couple of the standouts, Hangout Festival. Let me paint the picture for you: warm weather, beach, music, close friends, new friends, no watches, #airplanemode, no schedule - AKA paradise. My recent holiday vacation was also a time-off breakthrough for me. Me, my dog, ocean waves (clearly I love the beach) and automatic vacation responder on. Not to say I wasn't still plugged in a little, but it was awesome to prioritize work communication at my leisure. I also enjoyed eating incredible home cooked meals, spending time with my loved ones, and #THRIVING on much needed sleep.
Looking ahead - I hope to take more mini vacations to revitalize myself and have reminders to prioritize my communication regularly, instead of waiting to hit my breaking point.
Grade: B
Well that wasn't so bad!
Thanks for being a part of 2014. It was a wild and wonderful year, full of changes and challenges. Looking back, I'm thankful for all the people that have been there with me along the way. The good news is I'm happy with the progress I've made, and there's always a new year just ahead.